I love coffee, so it's only natural that I love coffee-inspired desserts, the ultimate being Tiramisu. Literally meaning, "pick me up,"  Tiramisu always elevates my spirits because it's delicious and you get that added jolt of energy from the coffee.  I've had countless versions of Tiramisu – some are really cakey, some are really creamy, but my favorite has always been my mom's recipe. She's managed to come up with the perfect balance of cakiness and creaminess in her Tiramisu. There are a few steps involved with this recipe, but it's no bake, pretty easy and most importantly, very yummy!
Ingredients
1 Lb Mascarpone cheese
3 Tbsp. + 1 Tsp. Sugar
4 Tbsp Kahlua
1 Cup Heavy Cream
24 Savoiardi or Lady Finger Cookies
1 1/2 Cups Cold Brewed Espresso
1 Large Chocolate Bar – Grated
1. Brew 1 1/2 cups of Espresso and set aside to cool. If you don't have an espresso coffee pot you can buy some espresso.
2. Grate the chocolate bar into fine shavings and set aside.
3. In a large bowl, combine the mascarpone, sugar, and Kahlua. Beat until smooth.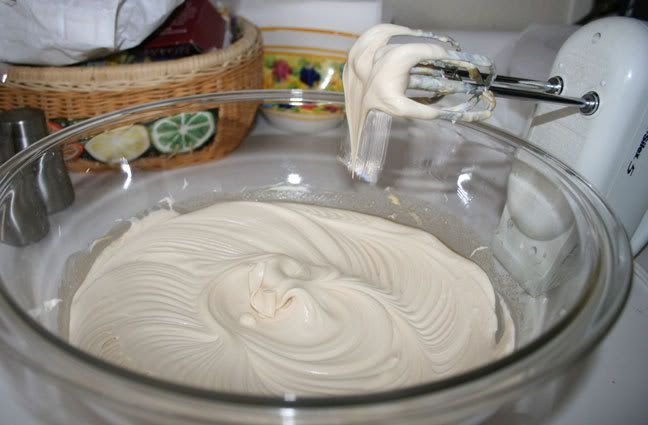 4. In a chilled bowl, using an electronic mixer, whip up the cream until soft peaks form.
5. Gently fold the whipped cream into the Mascarpone mixture.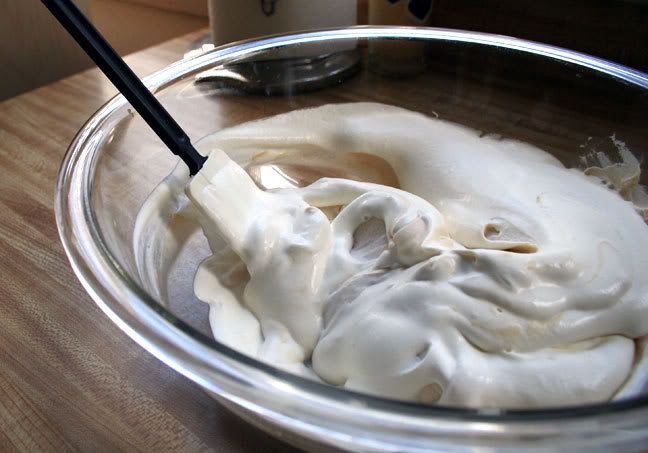 6. Pour espresso into a bowl. Lightly moisten 12 of the Savoiardi cookies in the espresso by dippping it in the espresso and arrange them in a single layer on the bottom of an 8-inch square cake pan. I usually dip the cookie horizontally and to about the half-way mark.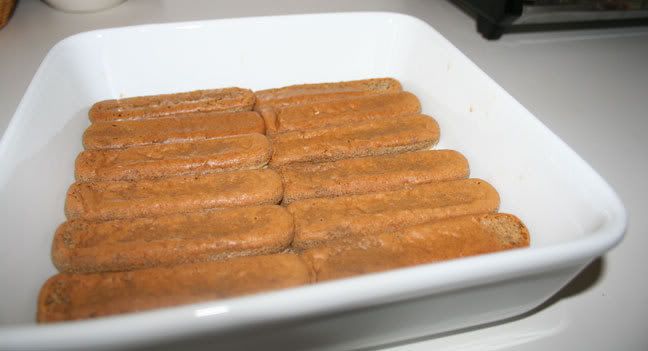 7. Spread half of the Mascarpone mixture over the Savaoiardi and sprinkle with chocolate.
8. Repeat steps 6 and 7 with the remaining ingredients.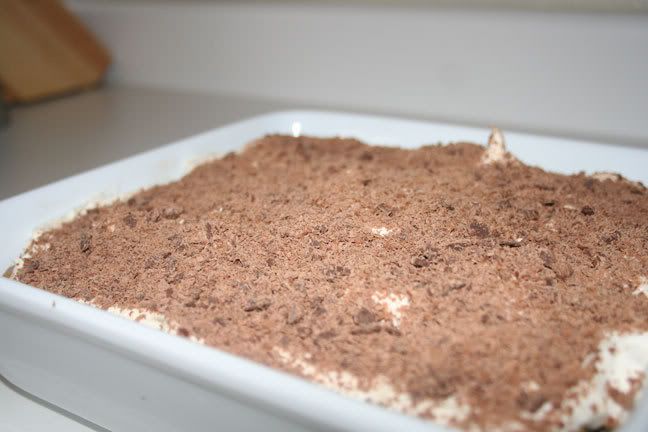 9. Cover and refrigerate for at least 1 hour, or overnight. Letting it sit overnight is best.
Buon Appetito!